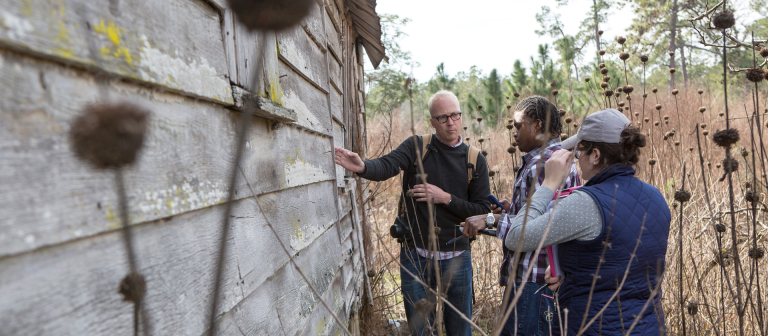 Discover how SCAD eLearning historic preservation program lays the foundation for a thriving career
Learn how you can preserve the past while improving the future with a degree in historic preservation from SCAD.
In this SCAD eLearning virtual information session, a historic preservation professor will present an overview of the program and lead a tour of the online classroom. After the presentation, you will have the opportunity to engage with professors in a question-and-answer session.
Graduate students in SCAD eLearning receive instruction from the same renowned faculty who teach SCAD students and help the university in its pursuit of restoring historic structures. SCAD and historic preservation have been synonymous for nearly three decades: The university has adaptively repurposed more than 100 historic buildings in its four locations around the world.
The event is free and open to prospective students.
If you are unable to attend the session, email Sarah Adams at sadams@scad.edu to request a recording of the event or to set up an eLearning class tour in your program of interest.