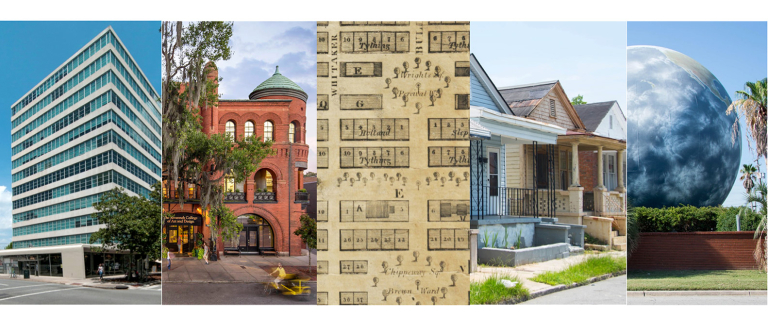 Discover more inclusive approaches to Savannah preservation efforts
Savannah, GA
601 Turner Blvd.
The "Reading the City" series concludes with George Washington University director of historic preservation and American civilization professor Richard Longstreth's lecture, "Savannah: Urban Identity and Threatened Heritage." Take a closer look at how recent demolitions of post-war modernist buildings and historic African-American architecture highlight Savannah's uneven preservation landscape.
A panel discussion follows the presentation, featuring Longstreth, Historic Savannah Foundation president and chief executive officer Daniel Carey, Ralph Mark Gilbert Civil Rights Museum curator Vaughnette Goode-Walker and SCAD historic preservation professor Justin Gunther.
"Reading the City," a public program series coupled with walking tours, is designed to support "Buildings of Savannah," an April 2016 architectural guidebook authored by SCAD architectural history faculty members Karl Schuler, Robin Williams, David Gobel, Patrick Haughey and Daves Rossell.
Watch this lecture from all corners of the globe with the SCAD Virtual Lecture Hall.
This event, presented by SCAD and the Society of Architectural Historians, is free and open to the public.
For more information, visit the "Reading the City" series website, email Williams at rwilliam@scad.edu or call 912.525.6058.