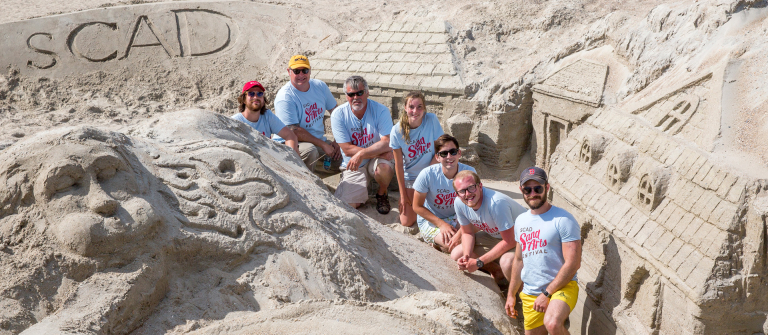 Bring your high school artists to Tybee Island for the SCAD Sand Arts Festival
High school students are invited to sculpt the sand at the annual SCAD Sand Arts Festival. Transform Tybee Island's North Beach into a seaside art gallery alongside SCAD students, alumni, faculty and staff. This popular community event is free and open to the public.
High school group registration
If you are a high school teacher, administrator or chaperone, you may register your entire group of high school juniors and seniors at one time.
Getting to the event
Participating high school groups will meet at Tybee Island's North Beach. Attendees should bring a bagged lunch, water and sunscreen.
Each group will be recognized for participating.
For more information about the high school competition, email Adeline Glidewell at aglidewe@scad.edu.