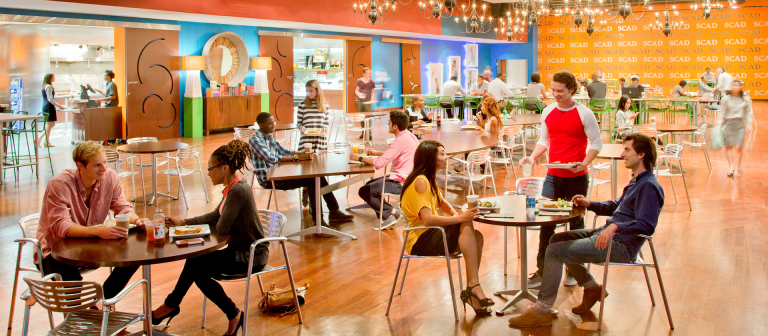 Visit current SCAD Atlanta students on a tour of the university's inspiring environment
Atlanta, GA
1600 Peachtree St.
Take a tour of the vibrant Midtown location of SCAD Atlanta and explore the university's award-winning academic programs.  Following the tour, join students for lunch in The Hub, where you can ask questions, gain an insider's perspective, and sample one of the fresh, locally sourced options prepared daily by Bon Appétit, a leader in sustainable food service.
This event is free and open to prospective students.
For more information or to register, call 404.253.2700 or email admissioneventsatl@scad.edu.