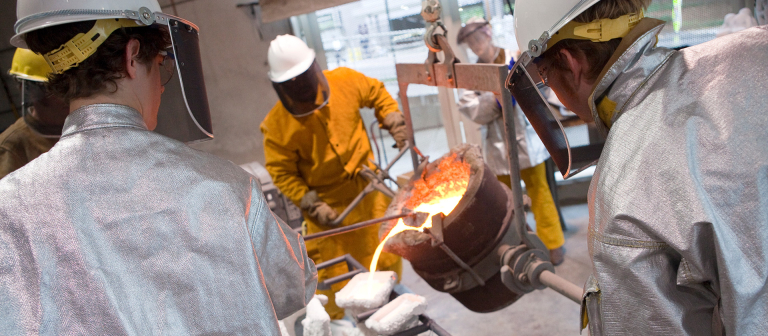 Shape your extraordinary future with a tour of ACA Sculpture Studio of SCAD
Atlanta, GA
1600 Peachtree St.
Discover one of the Southeast's finest sculptural foundries, where SCAD Atlanta students have access to all of the resources, technology and materials they need to bring their creative visions to life. The 16,700-square-foot ACA Sculpture Studio of SCAD, designed by the world-renowned architect Renzo Piano and located next to the High Museum of Art in Midtown Atlanta, houses 22 individual student studios; 24-hour graduate student studio space; a visual studies classroom; a wood and metal shop with band saws, radial saws, welders, mixers, disk sanders, grinders, a spray booth and more; a foundry for bronze and stainless steel; a computer lab with a 3-D rapid prototyping printer and laser cutter; support equipment and an exhibition gallery.
This event is free and open to prospective students.
For more information or to register, call 404.253.2700 or email admissioneventsatl@scad.edu.