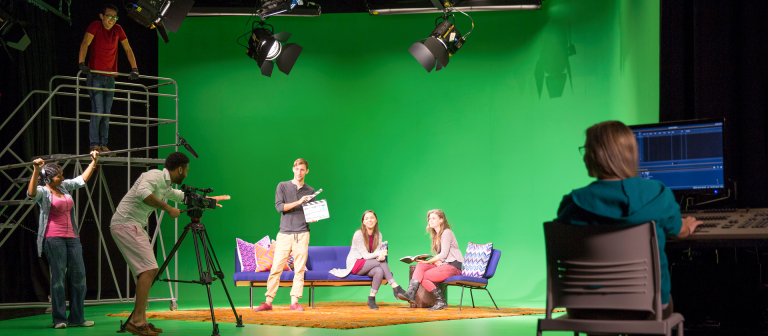 Launch your entertainment career with a degree in film and television from SCAD Atlanta
Atlanta, GA
1600 Peachtree St.
Broadcast your talent to the world, and start by joining this tour of the SCAD Atlanta film and television program with the department chair. Explore classrooms, labs and studios, including the SCAD Digital Media Center, an expansive 60,000-square-foot real-world studio environment featuring many of the same resources used on Hollywood sets.
At SCAD Atlanta, film and television students benefit from an immersive experience that encompasses the full spectrum of production roles, enabling students to find their roles and master both the technical and conceptual aspects of filmmaking.
This event is free and open to prospective students.
For more information or to register, call 404.253.2700 or email admissioneventsatl@scad.edu.