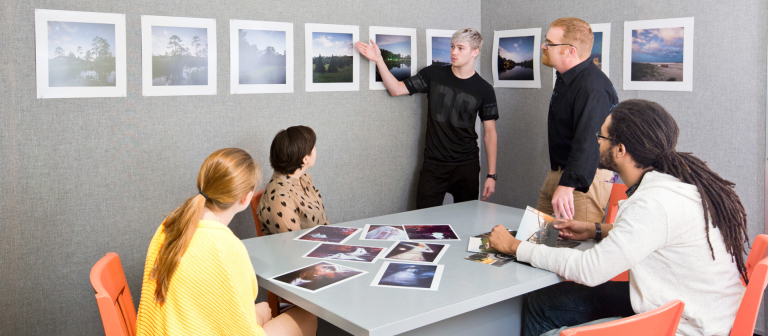 Evaluate artwork and learn critical-thinking techniques
Join the academic resource center for /krɪˈtiːk/, an interactive group critique workshop, and explore methods for effective and constructive art criticism.
Learn to develop a clear point of view on themes and artistic decisions, as well as how to examine emotive responses, such as connotation and meaning. Participants will also practice discussing works confidently, including articulating ideas and supporting points with relevant examples.
This event is free and open to all SCAD Card holders.
For more information, contact Angie Mazzacurati-Newman at amazzacu@scad.edu.