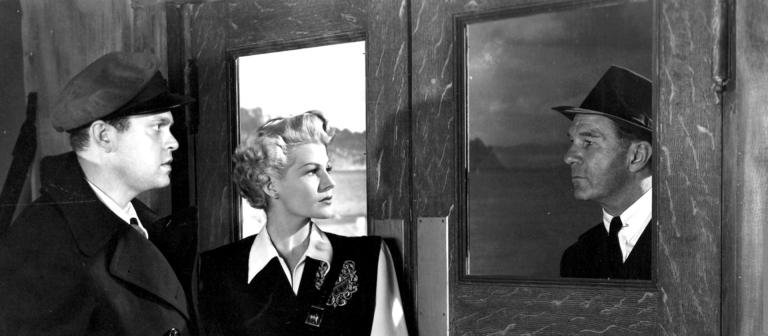 SCAD Cinema Circle presents 'The Lady from Shanghai'
Savannah, GA
216 E. Broughton St.
Rita Hayworth and Orson Welles star in this Welles-directed film about a sailor hired to work on the yacht of a famous criminal lawyer, only to find himself involved in a complex romance and a murder plot.
The screening will be followed by a question-and-answer session.
For more information and to purchase tickets, visit the Savannah Box Office at 216 E. Broughton St., call 912.525.5050 or visit savannahboxoffice.com.
The screening is free for SCAD Card holders; $4 for military, seniors and non-SCAD students; and $8 for the public.