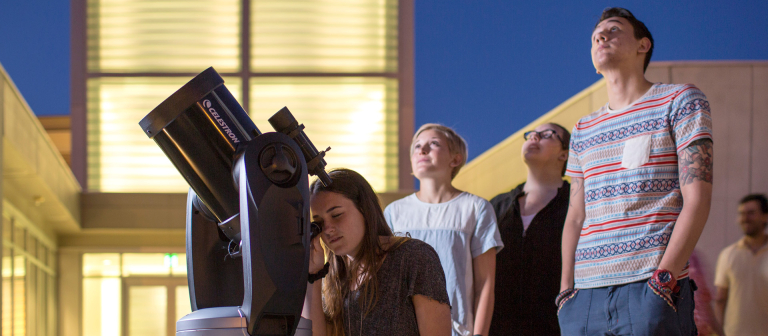 Immerse yourself in celestial wonder with the liberal arts department
Savannah, GA
231 W. Boundary St.
Spend an evening under the stars and gaze into a telescope, learn astronomy principles and enjoy a stunning view of the moon's surface. Remember the sights for a lifetime using a lens attachment that snaps photos through the telescope.
In case of cloudy skies, this event will be rescheduled for Friday, April 15, 2016, or Saturday, April 16, 2016.
This event, hosted by the liberal arts department, is free and open to SCAD Card holders.
For more information, call 912.525.6012 or email Brad Butler at bbutler@scad.edu.