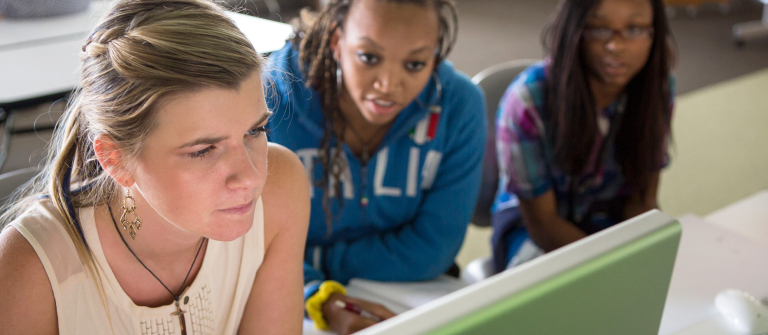 Blaze an academic trail while in high school through the SCAD eStar program
Atlanta, GA
1600 Peachtree St.
Earn college credit before graduating from high school through the SCAD eStar program, which offers joint enrollment for eligible students. High school students 16 years or older are eligible to be admitted for joint enrollment on a part-time basis during their junior or senior years. SCAD eStar is an excellent opportunity for students to immerse themselves in the dynamic, creative environment of the university for creative careers.
This event is free and open to prospective students.
For more information or to register, call 404.253.2700 or email admissioneventsatl@scad.edu.