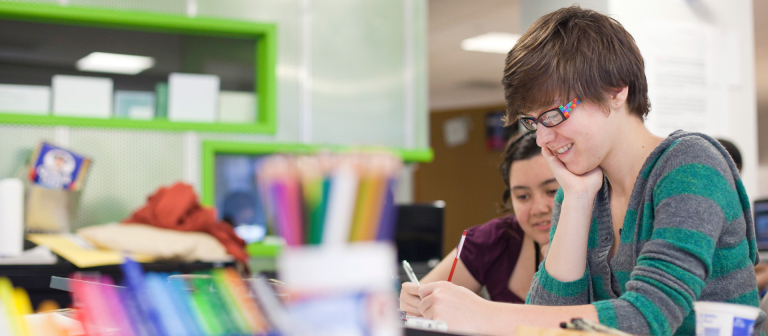 Flex your creativity at Hong Kong's first SCAD Generate marathon
Hong Kong,
292 Tai Po Road
Sharpen your pencils, open your sketchbooks and get ready for Hong Kong's inaugural Generate, a 24-hour creative marathon.
In this professor-led competition, students from multiple disciplines work alone, collaborate with other students, or work outside their major areas of study to create complete works of art in booklet format under a tight deadline.
The event begins at 12 p.m. and concludes the following morning. Participants should bring their own art supplies and arrive early. Coffee and snacks will be provided throughout the night.
This event is open to all SCAD Card holders. Registration is required. RSVP in the SCAD Hong Kong library.
For more information, contact Kayo Chang at kchang@scad.edu.