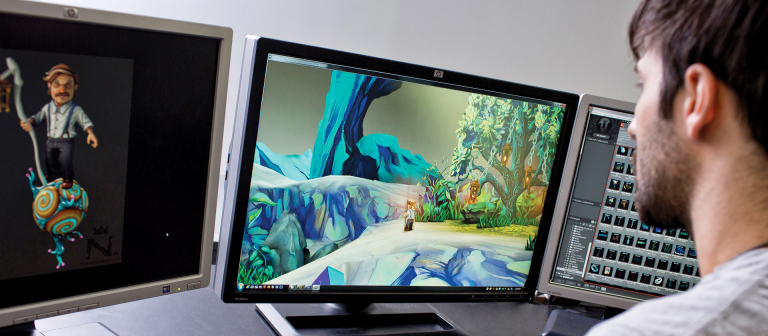 Discover the action-packed thrill of interactive design and game development at SCAD Atlanta
Atlanta, GA
1600 Peachtree St.
Join SCAD Atlanta alumni for an introduction to 3-D modeling software. In this workshop, you will learn about the SCAD Atlanta interactive design and game development curriculum and the career opportunities available in the field. Following the workshop, you can meet with admission representatives to get all of your questions answered about the SCAD application process.
The SCAD interactive design and game development program has received praise from The Princeton Review and Animation Career Review, and has won the top prize in the E3 College Game Competition for two years running.
This event is free and open to prospective students.
For more information or to register, call 404.253.2700 or email admissioneventsatl@scad.edu.