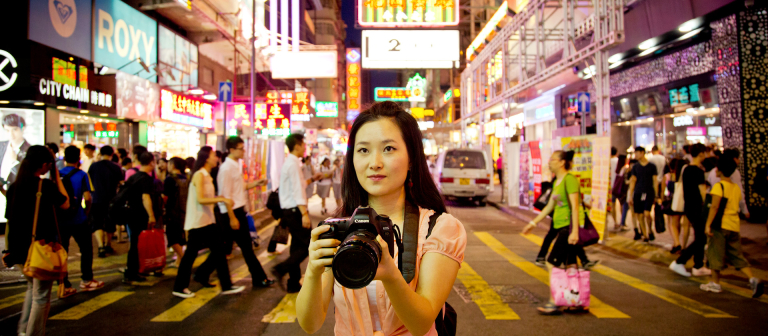 Support alumni photographers at Art Central 2016
Join SCAD for the annual Art Central, one of Asia's fastest-growing art fairs. Peruse contemporary art from more than 100 exhibitors as you mingle with artists, curators and art enthusiasts from around the world.
Visit booth E12 to see outstanding alumni photography and take part in student-led tours highlighting works on view and providing a closer look at the world of contemporary art.
The exhibition and tours are open to the public with the cost of admission.
For more information and to RSVP for tours, visit the Art Central website or email careers-hk@scad.edu.
Art Central's general opening hours:
• Wednesday, March 23, 2016: 12–7 p.m.
• Thursday, March 24, 2016: 12–7 p.m.
• Friday, March 25, 2016: 11 a.m. to 7 p.m.
• Saturday, March 26, 2016: 11 a.m. to 6 p.m.