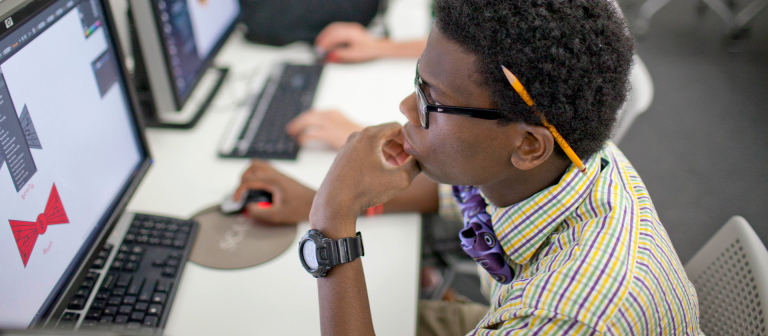 Joint Enrollment Info Session
Atlanta, GA
1600 Peachtree St.
Are you a high school student interested in earning college credit before you graduate? Join SCAD admission representatives to learn more about joint enrollment at SCAD Atlanta. 
Through this program, high school students ages 16 or older are eligible to enroll in credit-bearing SCAD Atlanta courses on a part-time basis during their junior or senior years. This is a great opportunity to immerse yourself in an exciting, creative environment while developing your talent for art and design.
This event is free and open to prospective students.
For more information or to register, call 404.253.2700 or email admissioneventsatl@scad.edu.