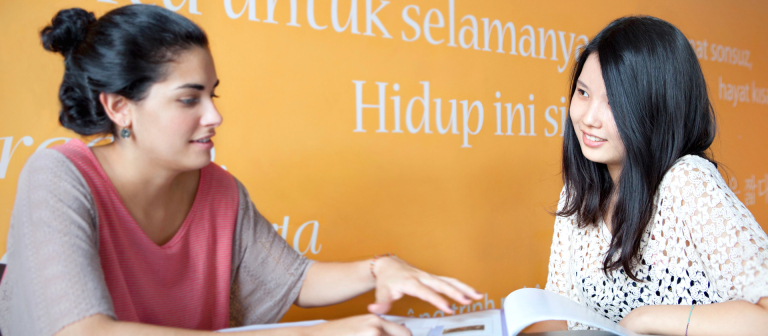 Start preparing for the English proficiency exam with SCAD Language Studio professors
Hong Kong,
292 Tai Po Road
Gain insight from SCAD Language Studio professors on how to succeed on the Accuplacer English Proficiency Exam. Participate in study activities and learn practical tips on how to prepare and utilize language skills for different aspects of the test, such as listening skills, grammar points, writing short answers and more.
The SLS improves English language proficiency through immediate immersion into the SCAD community and provides an authentic studio experience through language-instructive meetings, and cooperative and engaging fieldwork.
This event is free and open to prospective students.
Register by emailing Teresa Tsang at ttsang@scad.edu. Limited spots are available on a first-come, first-served basis.
Learn more about the SCAD Language Studio.