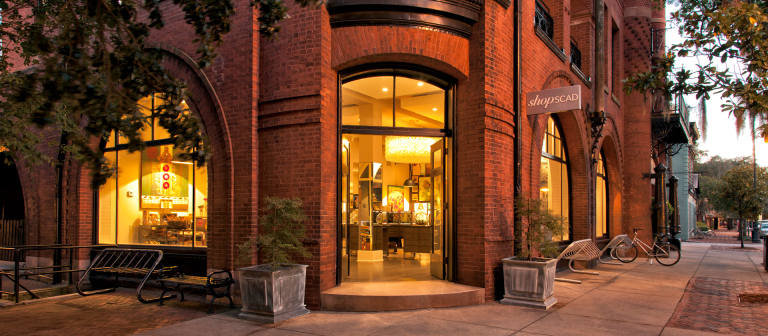 SCAD Alumni Atelier jewelry trunk show: 'Fever Dream'
Savannah, GA
342 Bull St.
ShopSCAD presents "Fever Dream," a trunk show featuring jewelry designed by SCAD Alumni Atelier artist-in-residence Kathleen Grebe (M.F.A. graphic design).
Grebe is a creative director and graphic designer with more than a decade of experience. She has applied her design skills to print, digital, broadcast and high-level design strategy —working extensively with brands like Adidas and T-Mobile.
Grebe recently turned her attention to developing her first laser-cut commercial jewelry line. As a SCAD Alumni Atelier participant, she has had the opportunity to experiment with contrasting materials, including acrylic and wood, to create bold, wearable art that is both edgy and sophisticated.
To view some of the jewelry that will be for sale, visit kathleengrebe.com.
For more information about the SCAD Alumni Atelier Program, email atelier@scad.edu.
This event is free and open to the public.