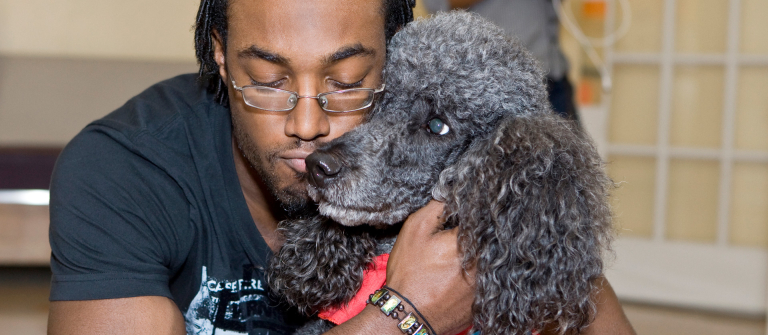 De-stress from finals with a dose of pet therapy
Atlanta, GA
1600 Peachtree St.
Take a break from your final projects with some friendly therapy dogs, cats and rabbits. Studies show that petting animals can help lower blood pressure and reduce stress — as if you needed a reason to snuggle with a furry friend.
This event is free and open to SCAD Card holders.
For more information, email Kristi Smith at ksmith@scad.edu.