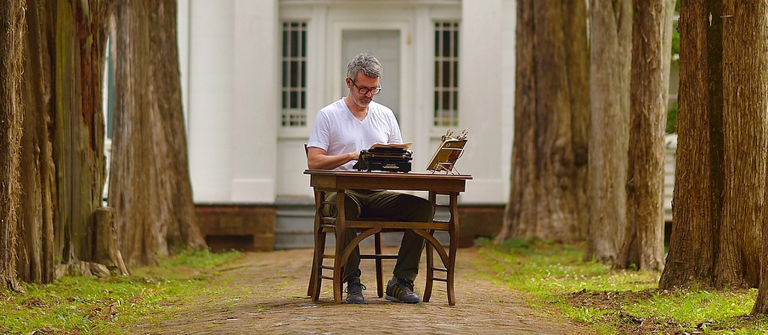 Discover new performance art from Tim Youd
Savannah, GA
1810 Bull St.
Witness Tim Youd, visual and performance artist, retype the 46th novel in his "100 Novels" project, Flannery O'Connor's "The Violent Bear It Away," on a Royal P Typewriter.
Youd is attempting to retype 100 novels in the span of 10 years, merging past and present by retyping works in the locations where the stories took place.
This event, sponsored by the School of Liberal Arts, is free and open to all SCAD Card holders.
For more information, email Rebekah Thompson at rthompso@scad.edu or call 912.525.5801.