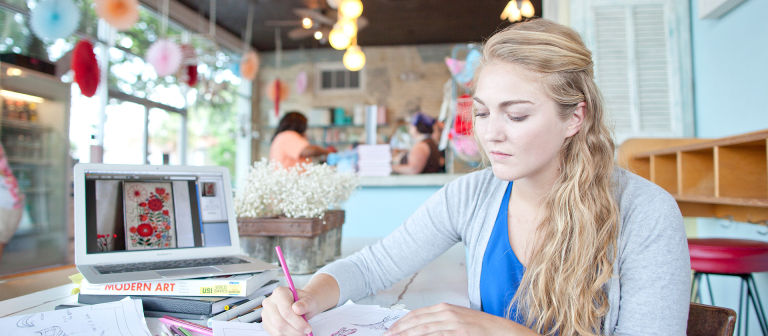 Discover how to earn a painting degree online with SCAD eLearning
Take a virtual tour of a SCAD eLearning painting class, and learn how to turn your passion into a rewarding career in fine art and new media. SCAD painting faculty will be on hand to answer your questions during this live online information session.
The award-winning SCAD eLearning platform allows you to connect to the university's professors and resources without disconnecting from your busy professional and personal life.
This event is free and open to prospective students.