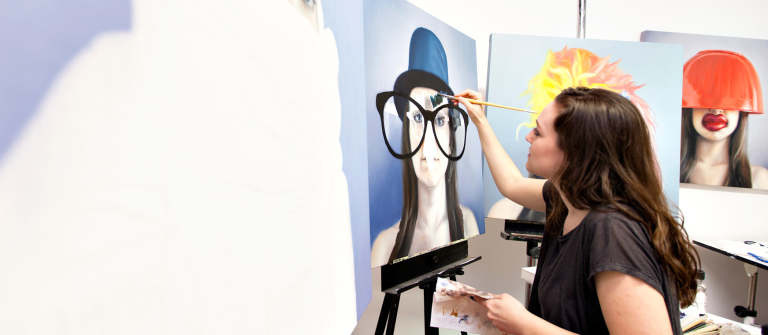 Discover how to build your own canvas for painting
Painting and foundations professor Jonathan Yoerger leads a demonstration on stretcher building. Learn how to cut and assemble stretcher bars, stretch canvas and prepare the surface for oil, acrylic or other media.
Students will explore sizing and priming procedures and gain knowledge about the types of materials needed to create a painting surface from scratch.
This workshop is open to all SCAD students.
For more information, email Jonathan Yoerger at jyoerger@scad.edu.