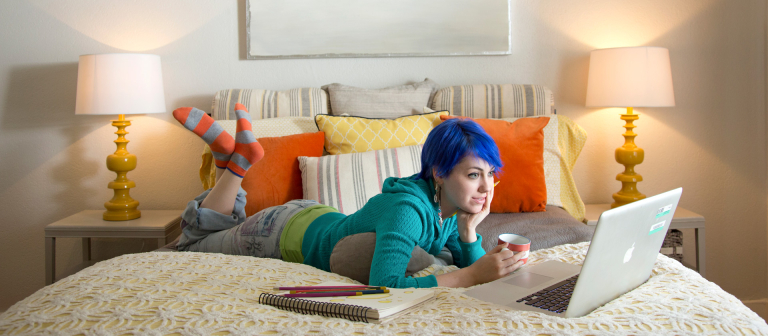 Experience SCAD eLearning's online class environment during virtual information session
Join faculty and admission representatives for an online chat about the SCAD eLearning application process, a demonstration of the online classroom format and a Q-and-A session.
SCAD eLearning's collaborative virtual environment empowers students all over the world to connect to faculty and courses without disconnecting from their busy professional and personal lives.
This event is free and open to prospective students.