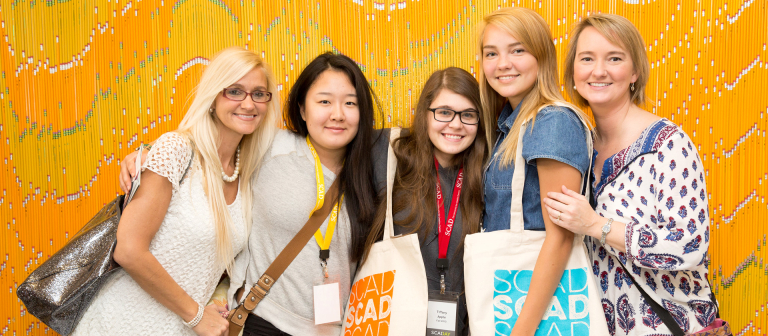 Explore the vibrant student life at SCAD in Savannah
Savannah, GA
342 Bull St.
Attend SCAD Day and experience the inspiring facilities and vibrant student life at SCAD Savannah. Discover the university's award-winning degree programs, and learn more about the application process and portfolio guidelines, as well as financial aid and scholarship opportunities. At 2 p.m. and 3 p.m., join a discussion with staff from Kohl's and Mekanism in Poetter Hall. Learn about the company culture and how SCAD alumni-turned-employees forged their career path.
Take advantage of the SCAD Day concierge and design your SCAD Day to perfectly complement your unique interests and goals.
This free event is open to high school juniors and seniors, and prospective transfer students.
For more information, email admission@scad.edu or call 912.525.5928.