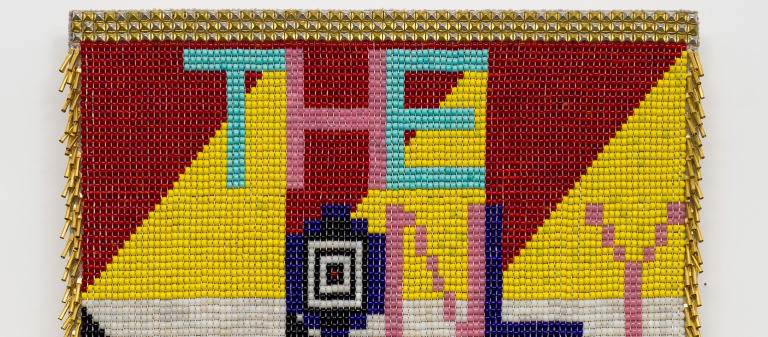 Artist Jeffrey Gibson speaks about his SCAD Atlanta exhibit 'one becomes the other'
Atlanta, GA
1600 Peachtree St.
Catch a lecture by artist Jeffrey Gibson as he speaks about his exhibit, "one becomes the other," as part of SCAD deFINE ART.
Gibson's art is heavily influenced by his Native American heritage. In his paintings and sculpture, powwow regalia, intricate beading, trade blankets and stretched elk hide merge with elements of geometric abstraction, minimalism and the mid-1970s Pattern and Decoration movement. The exhibit is on display in Gallery 1600 at SCAD Atlanta from Tuesday, Feb. 16 through Friday, May 20, 2016.
This event is free and open to prospective students.
For more information or to register, call 404.253.2700 or email admissioneventsatl@scad.edu.