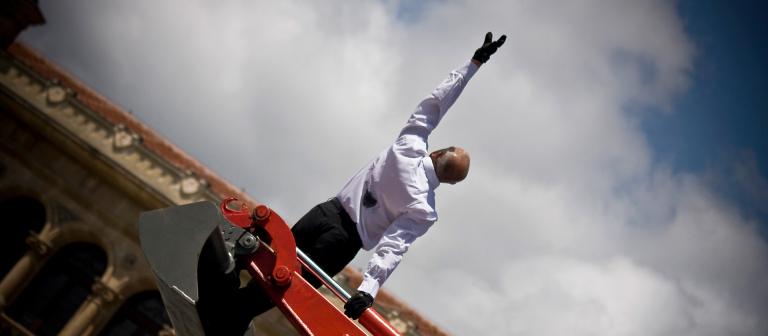 Discover deFINE ART through exceptional Beau Geste dance performance
Atlanta, GA
1600 Peachtree St.
Experience deFINE ART at the remarkable performance "Exceptional Transport: duet for a dancer and an excavator" by acclaimed French dance company Beau Geste.
This year marks the seventh edition of deFINE ART, an annual program presented by SCAD featuring contemporary art exhibitions, lectures, performances and events. As part of this year's lineup, "Exceptional Transport," set to an operatic score, pits man against machine through acrobatic and elegant movements. The piece plays off the inherent dichotomies of scale, as well as the hardness and softness between its two protagonists; and in so doing, dissolves perceived differences between the mechanical and the human.
Students will have the opportunity to meet with admission staff prior to the performance.
This event is free and open to prospective students.
For more information or to register, call 404.253.2700 or email admissioneventsatl@scad.edu.