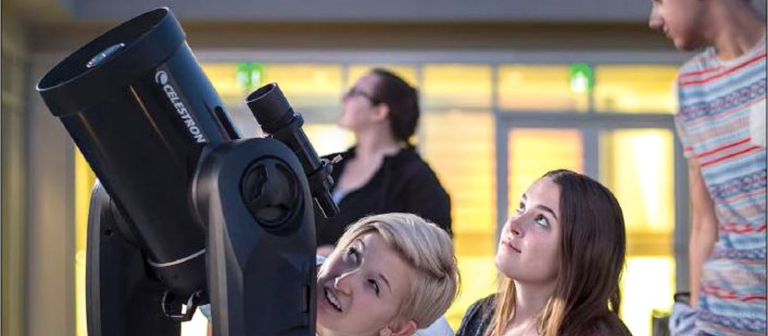 Spend a romantic evening under the moon with the liberal arts department
See the moon in a new light with liberal arts professors Carlos Gonzalez and John Longworth at a Valentine's Day moon watch. Enjoy hot chocolate and celestial wonder as you gaze into a Celestron telescope at the moon's surface and some of Earth's other neighbors.
Remember the night for a lifetime with a smartphone app that takes photos through the telescope. You'll also get a chance to win a free T-shirt.
The event will be rescheduled to Monday, Feb. 15, 2016, 6–9 p.m., in case of cloudy skies.
This event, hosted by the liberal arts department, is free and open to SCAD Card holders.
Questions? Email Brad Butler at bbutler@scad.edu or call 912.525.6012.