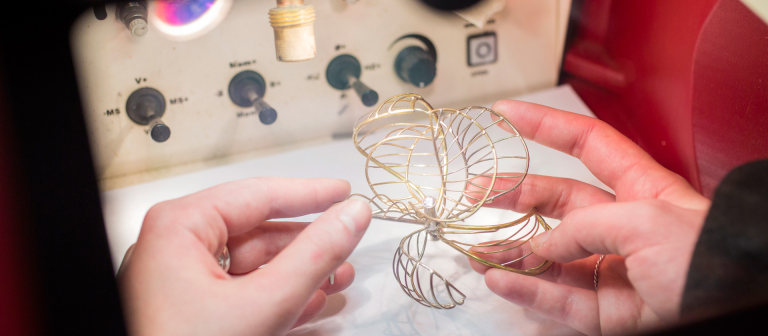 Prepare yourself for a career in jewelry with SCAD alumna Heather Colmar
Savannah, GA
1 N. Fahm St.
9 a.m. to 12:30 p.m.
2–5 p.m.
Attend one of these workshops with entrepreneur Heather Colmar (B.F.A. metals and jewelry) to find out how to succeed in the world of jewelry. Learn valuable skills you can use to prepare yourself for the industry, such as creating spec sheets and more.
Colmar, cofounder of consulting company L + H Jewelry, helps small businesses thrive by offering expertise at all stages of the jewelry making process from design and product development to sales, social media and more.
These workshops, presented by the office for career and alumni success, are free and open to SCAD Card holders.
For more information, email Johanna Hickey at jhickey@scad.edu [mailto:jhickey@scad.edu].