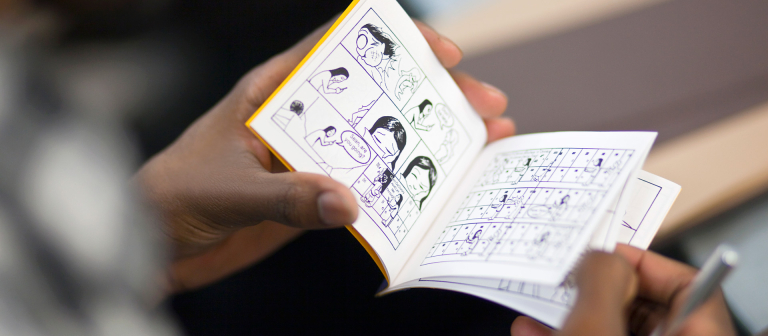 Learn to condense the bare essentials of fiction into flash narratives
Interested in learning how to become a better storyteller?
Join ESL professor David Harmer for a group discussion on the short story genre, including everything from literature to comics and graphic novels. Build your confidence in analyzing main elements, supporting details and themes in pieces of fiction, articulate your opinions on short stories and share your own work or your favorite flash fiction of 500 words or fewer from other authors.
This event is free and open to all SCAD students.
For more information on this or other flash fiction sessions throughout the quarter, email David Harmer at dharmer@scad.edu.