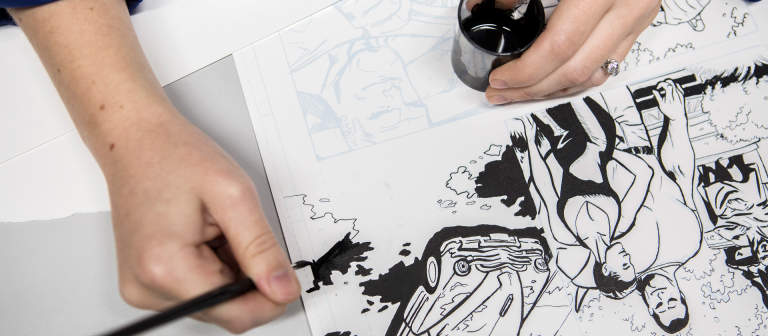 Evaluate artwork and critical thinking techniques at /krɪˈtiːk/ workshop
Join interior design professor Frances Gain for /krɪˈtiːk/, a new interactive group critique series. Faculty members host the 90-minute, salon-style class to help students cultivate critical thinking for various visual arts. You'll develop a clear point of view on themes and artistic decisions, as well as examine emotive responses, such as connotation and meaning. 
This event is free and open to all SCAD students, faculty and staff. Light refreshments are provided.
For more information, contact Angie Mazzacurati-Newman at amazzacu@scad.edu.