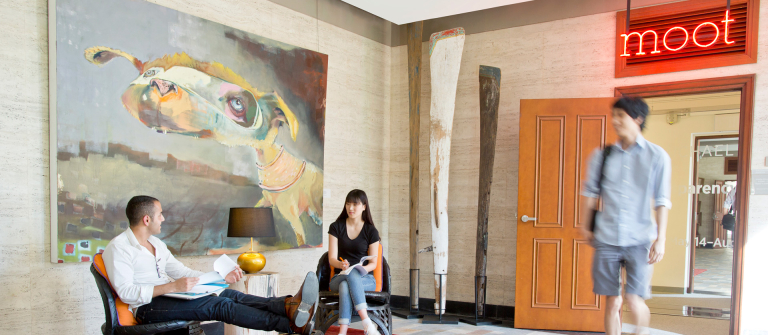 Watch 'Wreck-it Ralph' during Moot Movies series
Don't miss the next installment in the Moot Movies winter 2016 series, "Wreck-it Ralph." (2012), featuring the voice talents of John C. Reilly and Sarah Silverman. This action comedy from Walt Disney Animation Studios offers an interesting take on the "villain turns hero" theme. Enter a video game world of diverse characters and enjoy discovering the Easter eggs hidden in this epic story.
The Moot Movies series aims to spark conversation on animated films and teach SCAD Language Studio students how to analyze and discuss English-language film at the college level. Topics for this film include character design, community interaction, and exchange of information among different age groups.
This event is free and open to all SCAD Card holders.
For more information, contact professor Brian Bittner.