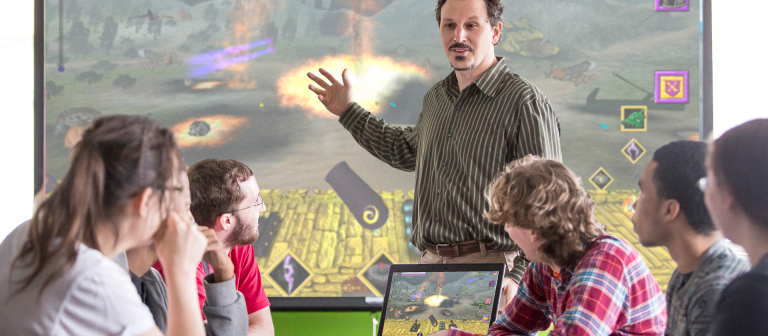 Witness game development creativity at work during Global Game Jam at SCAD Atlanta
Atlanta, GA
1600 Peachtree St.
Global Game Jam is the world's largest game development event — and you're invited to experience the excitement as SCAD Atlanta students race to create brand-new games in just 48 hours.
With keynote advice from leading game professionals kicking off the event on Friday, the Global Game Jam challenges teams to design, develop, test and deliver their games by Sunday afternoon. In January 2015, teams across 500 locations in 78 countries created 5,439 games over the weekend.
At this event, you'll discover new technology and watch SCAD Atlanta students test their skills as you explore programming, iterative design, narrative exploration and artistic expression. If you like what you see, you'll want to learn more about the animation and interactive design and game development programs at SCAD Atlanta.
The event is free and open to prospective students. To register, email admissioneventsatl@scad.edu or call 404.253.2700.