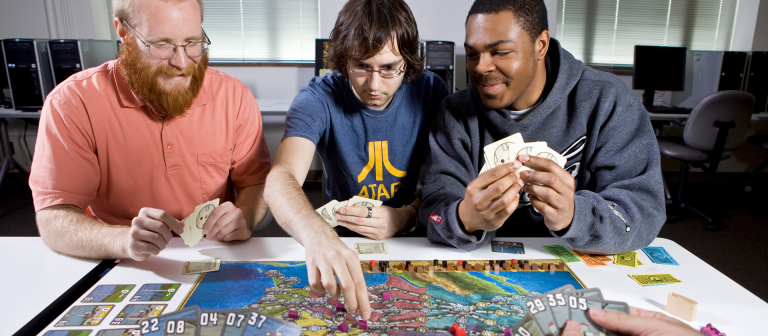 Get your game on at the eighth annual Global Game Jam
Savannah, GA
342 Bull St.
Join SCAD for Global Game Jam, the world's largest annual global gaming event. Register for the unique opportunity to connect and collaborate with game design peers, spend 48 intense hours immersed in the game development process and put your design skills to the ultimate test. Winners will receive prizes and awards.
Kickoff: 5 p.m., Friday, Jan. 29, 2016, The Guild Hall, 615 Montgomery St. Buses will be provided from Montgomery Hall to the event.
Game development will take place at Montgomery Hall for SCAD students and the general public at Miskatonic Labs, 518 Martin Luther King Jr. Blvd.
Judging and awards ceremony: 5:30 p.m., Sunday, Jan. 31, 2016, SCAD Museum of Art theater. Buses will be provided from Montgomery Hall to the ceremony.
This event, sponsored by the interactive design and game development department, The Guild Hall and the Savannah Economic Development Authority, is free and open to the public.
To register, visit the GGJ website.
For more information, email Jack Mamais at jmamais@scad.edu or SuAnne Fu at sfu@scad.edu.