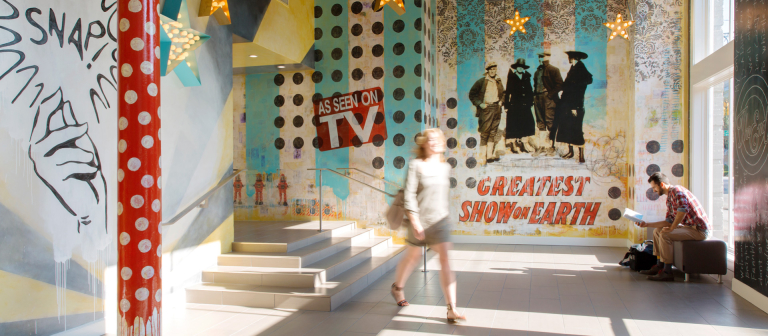 See "Becky Shaw," a play presented by the SCAD performing arts department
Savannah, GA
217 Martin Luther King Jr. Blvd.
Grab a seat for the SCAD performing arts department's performance of the dark comedy "Becky Shaw."
Written by Pulitzer Prize-nominated author Gina Gionfriddo, the play centers on the matchmaking effort of a newlywed couple who fix up their romantically challenged friends: the wife's best friend and the husband's attractive, but strange, new coworker.
When the first date takes a dark turn, crisis and comedy ensue in this wickedly funny play that asks what we owe the people we love and the strangers who land on our doorstep.
Directed by Mark Tymchyshyn, creative director and associate chair of performing arts, the play is open to the public. Additional performances take place, 8 p.m., Jan. 28–30, 2016, and 3 p.m., Sunday, Jan. 31, 2016. Tickets are $10 for the general public, $8 with student, senior or military ID and $5 with valid SCAD Card. Tickets for opening night, Thursday, Jan. 28, 2016, are free with a SCAD Card.
Tickets may be purchased at the Savannah Box Office, located at 216 E. Broughton St., by phone at 912.525.5050 or online. Tickets will also be available at the door of the theater one hour prior to each performance.