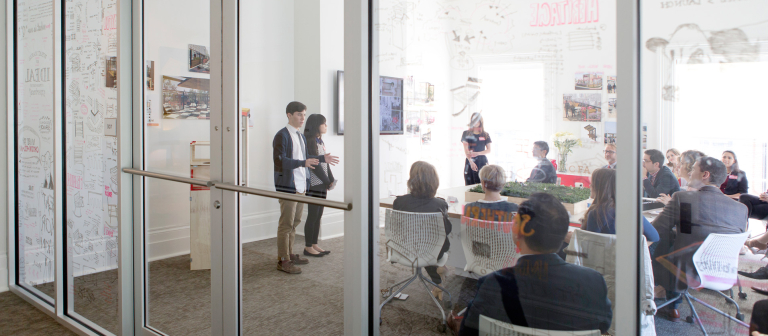 Develop partnerships with industry professionals at SCAD Hong Kong
Hong Kong,
292 Tai Po Road
Take the first step to becoming a creative industry professional by meeting with the collaboration manager of the SCAD Collaborative Learning Center. The CLC cultivates active engagement between industry professionals and SCAD students by drawing on the talent of students across 40 strategic disciplines to generate design-based concepts and solutions for top businesses, brands and organizations. Come see how the CLC prepares talented students for professional careers.
This event is free and open to prospective students.
Learn more about the Collaborative Learning Center.
Register by emailing Teresa Tsang at ttsang@scad.edu by Monday, Jan. 25.
Limited spots are available on a first-come, first-served basis.