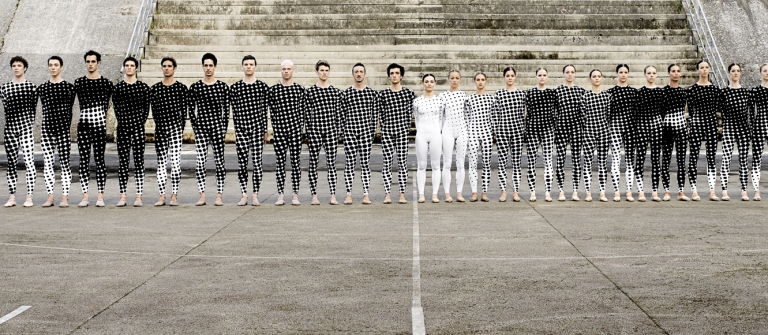 Celebrate street artist JR's recent work with short-film screenings
Catch a series of back-to-back screenings of photographer and filmmaker JR's latest shorts, "Les Bosquets" and "Ellis," featuring an introduction by Hong Kong Contemporary Art (HOCA) Foundation curator Lauren Every-Wortman.
"Les Bosquets," a collaboration with the New York City Ballet, is inspired by the 2005 French ghetto riots and takes viewers to a place where art, social uproar and the power of image collide. "Ellis," starring Robert De Niro, tells the forgotten story of the immigrants who built America from the ground up.
Working anonymously in Paris, JR creates large-scale politically and socially conscious art projects that engage viewers in public spaces. He has exhibited his work around the world and has won numerous awards, including the 2011 TED Prize.
This event, hosted by the fine arts department and the HOCA Foundation, is free and open to the public.
Email eventshk@scad.edu to secure your seat.
For more information, email Whitney Yoerger at wyoerger@scad.edu or visit JR's website.