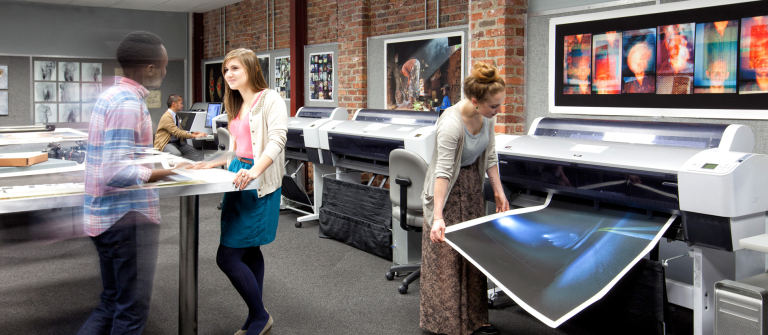 Master the basics of large format inkjet printing
Hong Kong,
292 Tai Po Road
Join SCAD operations manager of photography Leslie Montgomery for a workshop on the basics of using the large format inkjet printers in Rooms 501 and 504. Learn safety procedures, where to locally source inkjet paper and how to prepare your digital files for production, including color profiles, printing guidelines and more.
All users of the large format inkjet printers must complete this training before using the equipment.
This workshop is free and open to SCAD Card holders.
For more information and to RSVP, email Leslie Montgomery at lmontgom@scad.edu.