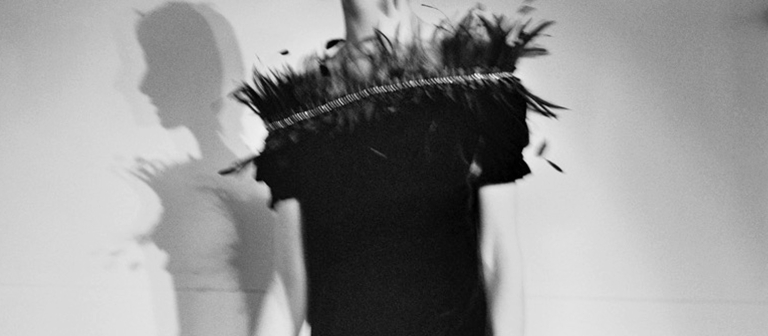 Jonathan Becker exhibition: 'A Fashionable Mind: Photographs by Jonathan Becker'
Atlanta, GA
1600 Peachtree St.
SCAD FASH is delighted to announce "A Fashionable Mind: Photographs by Jonathan Becker." As a portraitist and documentarian, Becker has traversed the globe in search of his most captivating and diverse subjects, including the upper echelons of fashion, entertainment, style, high society and art, as well as unique subcultures such as the Yanomami tribe of the Amazon jungle. Featuring more than 60 photographs, "A Fashionable Mind" showcases Becker's significant contributions to contemporary photography.  
Becker has collaborated to great acclaim with writers and artists including Vanity Fair's founding design director Bea Feitler and photographer Slim Aarons. His mentor was the great Hungarian artist Brassaï, from whom he had the good fortune to learn much about the geography of the human spirit through portraiture. Brassaï encouraged Becker to show the light of the soul, an essence only achieved through intense observation of human character.
This exhibition was originally curated by André Leon Talley for the SCAD Museum of Art and will include a selection of new photographs for SCAD FASH. "A Fashionable Mind" is Becker's first museum retrospective in more than 30 years.
Jonathan Becker grew up in New York and lived in Paris in the 1970s. A protégé of iconic photographer Brassaï while in France, he began his career as a portraitist at Interview magazine. As New York exhibitions of Becker's work garnered critical acclaim and visibility, he expanded his work as a documentarian in the 1980s with Slim Aarons and Frank Zachary at Town & Country magazine. Becker began contributing to Vanity Fair under the tutelage of its founding design director Bea Feitler. His portraits of filmmaker Louis Malle and of Becker's mentor and friend Brassaï featured largely in the pages of the prototype for the magazine's relaunch in 1982. Becker's specialty in portraits, photographed by and large on location, soon became a Vanity Fair staple: Robert Mapplethorpe, Jack Kevorkian, Jocelyn Wildenstein and Martha Graham, as well as countless socialites, artists and heads of state. Assignments have dispatched Becker far and wide — from the Amazon rain forest for first-encounter photographs of members of the Yanomami tribe to Buckingham Palace for the first photographs showing the Prince of Wales and Camilla Parker Bowles together.
Becker is also known for his close collaboration with Bob Colacello, Alex Shoumatoff and other Vanity Fair writers on stories about the denizens of worldly watering holes, the Adirondacks and Aspen, Palm Beach and Palm Springs, Capri and others. Over the course of three years' work for The Rockefeller Foundation, Becker documented its funded projects on five continents. Four books of his work have been published: "Bright Young Things," "Studios by the Sea, Artists of Long Island's East End," "Bright Young Things: London" and "Jonathan Becker: 30 Years at Vanity Fair."
Conversation with Bob Colacello:  Wednesday, Jan. 20, 7-8 p.m., SCADshow
Opening to the public Friday, Jan. 22, the exhibition is free for all SCAD ID holders, SCAD FASH and SCAD Museum members. Open to the public with the cost of museum admission.