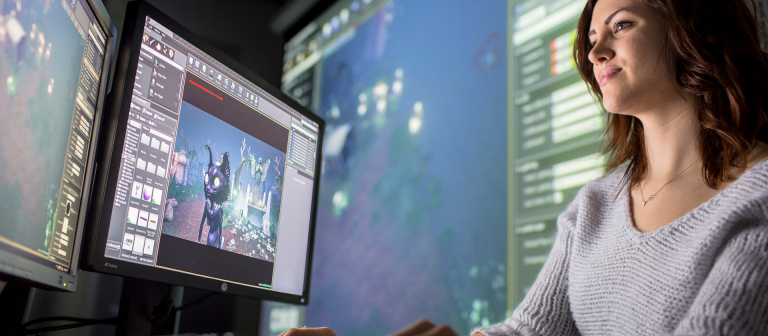 Discover game design at a workshop led by SCAD Atlanta alumni
Atlanta, GA
1600 Peachtree St.
Experience a unique introduction to 3-D modeling software by participating in a SCAD interactive design and game development workshop. Hosted by SCAD alumni, the workshop showcases the type of material SCAD students engage with in the classroom every day.
You'll have the opportunity to learn more about the interactive design and game development program and meet with SCAD admission. Every year, SCAD students are recognized for their innovation in the gaming industry through honors such as the top prize in the Electronic Entertainment Expo College Game Competition.
This event is free and open to prospective students.
For more information or to register, call 404.253.5459 or email Gavin Waits.