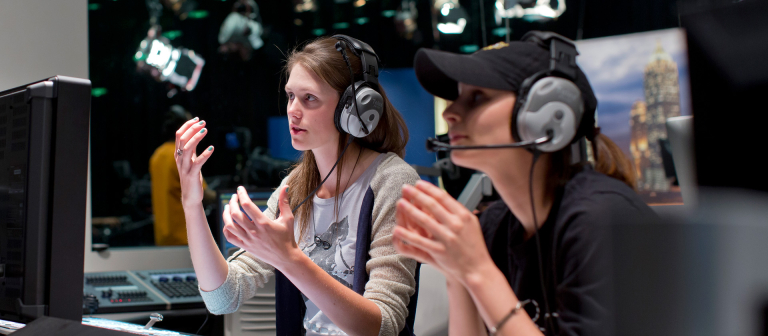 Experience SCAD Atlanta through the eyes of current students
Atlanta, GA
1600 Peachtree St.
Learn about SCAD Atlanta's award-winning academic programs and explore its amazing facilities during your tour of SCAD Atlanta. Following the tour, join current SCAD Atlanta students for lunch in The Hub and get answers to your questions about the SCAD student experience.
SCAD students graduate prepared for professional creative careers. The post-graduation employment rate speaks to student career readiness. In a survey of Spring 2014 SCAD graduates, 97 percent of respondents reported being employed, pursuing further education, or both, within 10 months of graduation.
This event is free and open to prospective students.
For more information or to register, email Gavin Waits at gwaits@scad.edu or call 404.253.5459.