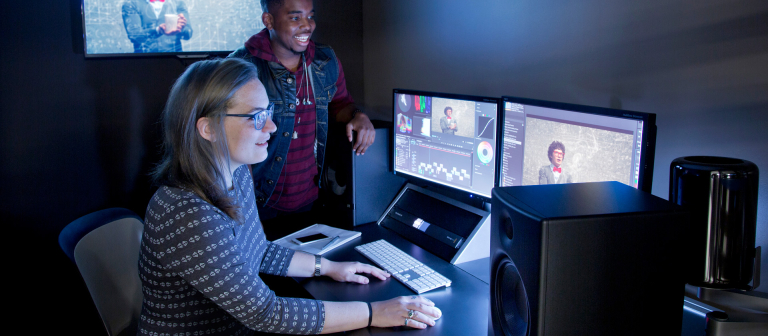 Put your creative career in action with a digital media degree from SCAD Atlanta
Atlanta, GA
1600 Peachtree St.
Get acquainted with the dean of the School of Digital Media, Tina O' Hailey, and the SCAD admission staff over lunch, and learn how to launch your career in animation, film and television, interactive game design and development, motion media design, television producing and visual effects.
SCAD Atlanta digital media students thrive in the 60,000-square-foot SCAD Digital Media Center, where they have access to tools and technology that rival a real-world studio environment.
This event is free and open to prospective students.
For more information or to register, email Gavin Waits at gwaits@scad.edu or call 404.253.5459.