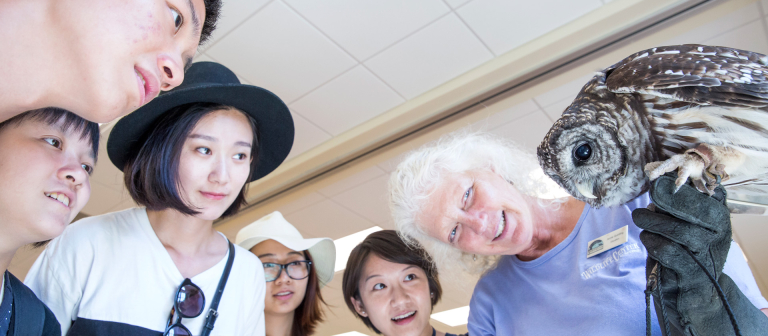 Hike the nature trails of Oatland Island
Savannah, GA
342 Bull St.
Join ISSO staff for an hourlong walk through Oatland Island Wildlife Center, home to more than 150 animals from 50 species, including cougars, bobcats, bison, alligators, red fox and birds of prey. Hot cocoa and cookies are served after the walk.
Transportation departs The Terrace at 1:15 p.m. and Norris Hall at 1:30 p.m.
You can sign up for this trip and more with the Google document sign-up list.
This trip is open to SCAD international students and their guests.