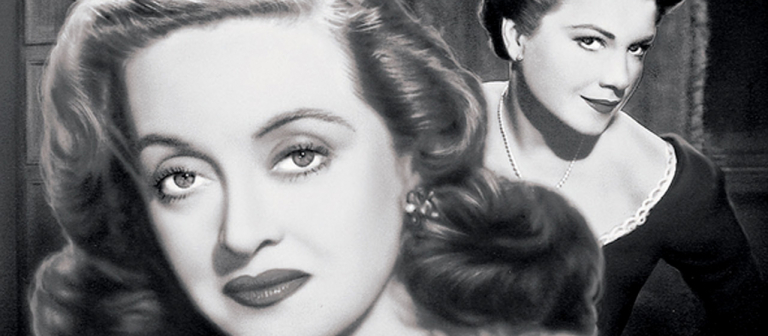 Naughty or Nice film series: 'All About Eve'
Join us for a viewing of "All About Eve" as part of the Naughty or Nice: Cinema's Fashionable Femme Fatales film series spotlighting some of the silver screen's most memorable vixens.
Based on the short story "The Wisdom of Eve" by Mary Orr, this 1950 drama reveals the tactics seemingly naïve and aspiring actress Eve Harrington (Anne Baxter) uses to maneuver her way into the lives of aging Broadway star Margo Channing (Bette Davis) and her circle of theater friends in order to achieve stardom. The unforgettable line, "Fasten your seat belts. It's going to be a bumpy night," was made famous in this Academy Award®-winning Best Picture, written and directed by Joseph L. Mankiewicz.
After the showing, take a deeper look at the classic characters and engage in a discussion with SCAD professors.
Screenings are free for museum members and SCAD Card holders, and open to the public with the cost of SCAD FASH admission.
To learn more about SCAD FASH, please visit scadfash.org.