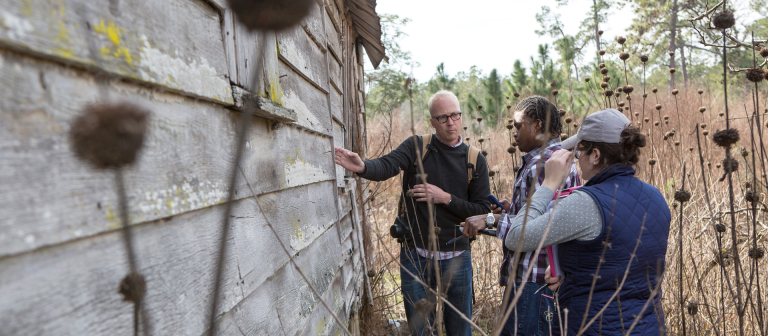 Explore SCAD eLearning historic preservation program at virtual information session
Students around the world are earning historic preservation degrees online through SCAD eLearning while examining the unique heritage of their own communities. Find out how to join them during this insightful virtual information session with decorated faculty.
Historic preservation was one of the first majors at the university's location in Savannah, Georgia, and also one of the first to be offered online. During the chat, you'll see examples of outstanding student work that illustrate how traditional elements of preservation research, fieldwork and on-site examinations are approached in virtual course lectures, discussions and assignments. These include a downtown revitalization plan in Arizona, recommendations for increased accessibility in historic buildings in Puerto Rico, a conservation plan for the U.S. Capitol in Washington, D.C., a rehabilitation study in Lacoste, France, and many more.
You'll also have the opportunity to experience the virtual classroom and to ask questions.