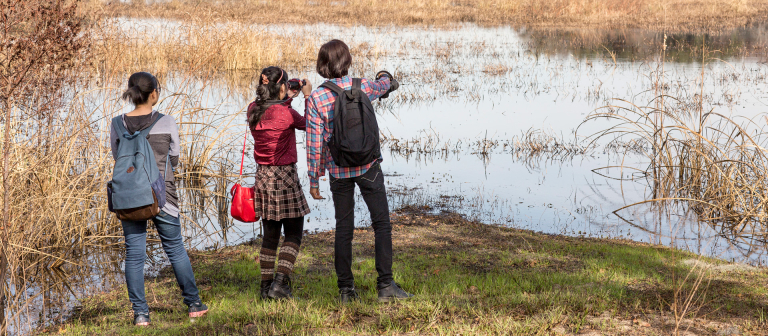 Discover the freshwater marshes of Savannah
Savannah, GA
548 E. Broughton St.
Explore nature with a 90-minute hike at the Savannah Wildlife Refuge. After the hike, we'll return to Norris Hall for holiday songs and hot apple cider and we'll decorate holiday cookies. ISSO and SCAD Language Studio staff will be on hand to help.
Transportation departs The Terrace at 10:15 a.m. and Norris Hall at 10:30 a.m.
You can sign up for these trips and more with the Google document sign-up list.
This trip is open to SCAD international students and their guests.