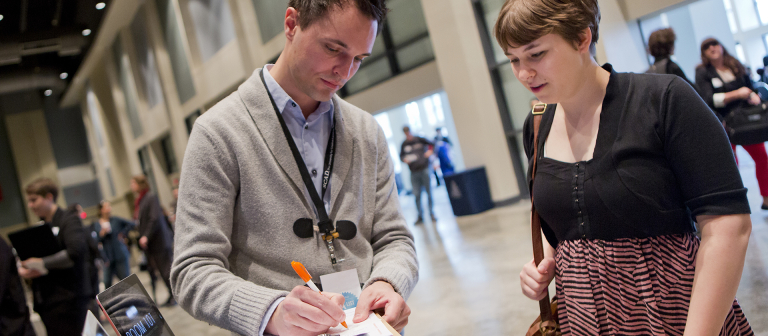 Explore careers within the service and nonprofit sectors at career fair workshop
Savannah International Trade & Convention Center
1 International Drive, Room 205
More than 1.5 million nonprofits in the U.S. employ 8 percent of the nation's workforce and account for more than 5 percent of the Gross National Product. In New York City alone, one in seven people work for a nonprofit. The "Doing Well by Doing Good: Exploring Careers within the Service and Nonprofit Sectors" presentation will debunk several misconceptions and explore rewarding opportunities that require creativity, artistic abilities and strong design skills within nonprofits and the social entrepreneurial realm.
We will also discuss ways to gain valuable work experience within local nonprofit organizations that will make students more marketable upon graduation.
Free and open to current SCAD students and alumni.
No registration required.
Can't be there in person? Watch live on SCAD Connect through MySCAD > Student Workspace or Alumni Success tab > CAS Presentations channel>Continue to Presentation 1. Presentations will also be recorded and can be accessed later through the CAS Presentations channel.