Contemporary art's most vital voices converge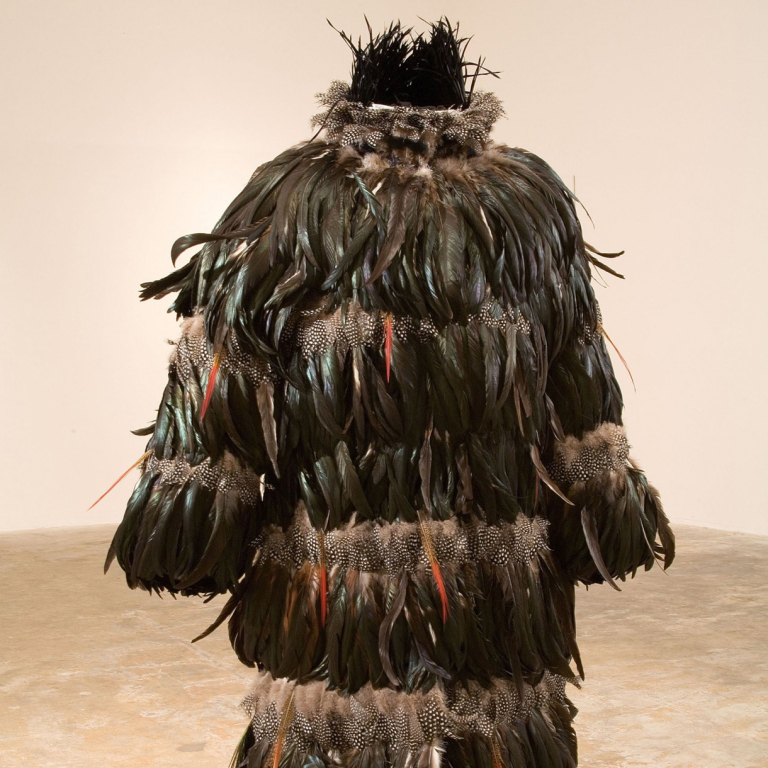 Encounter urgent ideas and pivotal artists at SCAD deFINE ART 2021, honoring Sanford Biggers
For more than a decade, SCAD deFINE ART has brought together an international roster of culture-defining arts leaders to engage with audiences in Atlanta and Savannah, Georgia, through curated experiences and encounters with thought-provoking work. This year's unprecedented programming includes a series of virtual conversations and a new season of exhibitions at SCAD museums featuring evocative works that encourage greater reflection on the narratives we inherit, the identities we create, and the roles we are expected to play, and ultimately offer a sense of hope for the future. SCAD deFINE ART 2021 transforms uncertain times into opportunities for connection and contemplation, uniting our university and local communities with artists across nations, generations, and mediums.
Sanford Biggers, "Ghettobird Tunic," 2006, bubble jacket and various bird feathers, 32 1/2 x 36 x 17 in. Courtesy of the artist and David Castillo Gallery, Miami.
Revisit past SCAD deFINE ART editions
Relive events from years past through the inspiring words of our previous guests and honorees. From personal perspectives to movement-defining principles, these are the moments that make SCAD deFINE ART.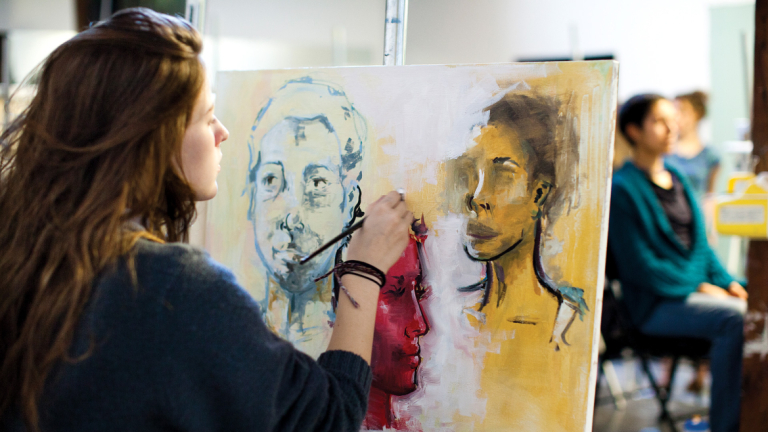 SCAD School of Fine Arts
The university's fine arts programs guide students to become practical idealists — artists prepared to succeed at the highest level of creative expression. Available programs include painting and sculpture.