Alumna Samyu Murali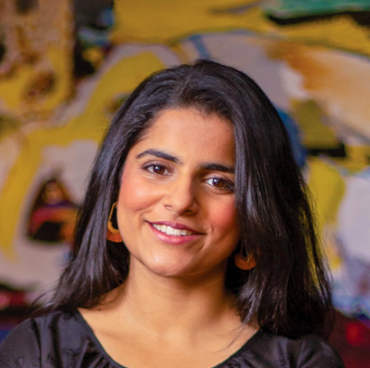 Art director, Ogilvy
M.A., advertising, 2016
Chennai, India
A rising star in the advertising world, Samyu Murali orchestrates memorable campaigns for Fortune 500 companies Dell, Reliant Energy, Shell, United Airlines, and more. The recipient of nearly a dozen student recognitions by the time she graduated from SCAD, she has since been selected for the elite ADCOLOR Future and Cannes Lions Young Creative Academy programs, which identify and develop next generation leaders in advertising and brand identity.
What made you choose SCAD to continue your education?
"I fell in love with the atmosphere I saw at SCAD. There were so many international students, and the opportunity to interact with and learn from all of them was an enormous advantage to my studies."
What unique opportunities did SCAD offer you?
"Career fairs and events like Out to Launch gave me so much exposure and confidence in my work. Being able to talk to people in the industry and get clear advice from them was amazing."
How did SCAD prepare you for your career?
"In a field like advertising, you need to be able to sell your work. When I first came to SCAD, I was scared of public speaking. SCAD taught me how to present my ideas in a way that makes people realize how much passion went into creating them."