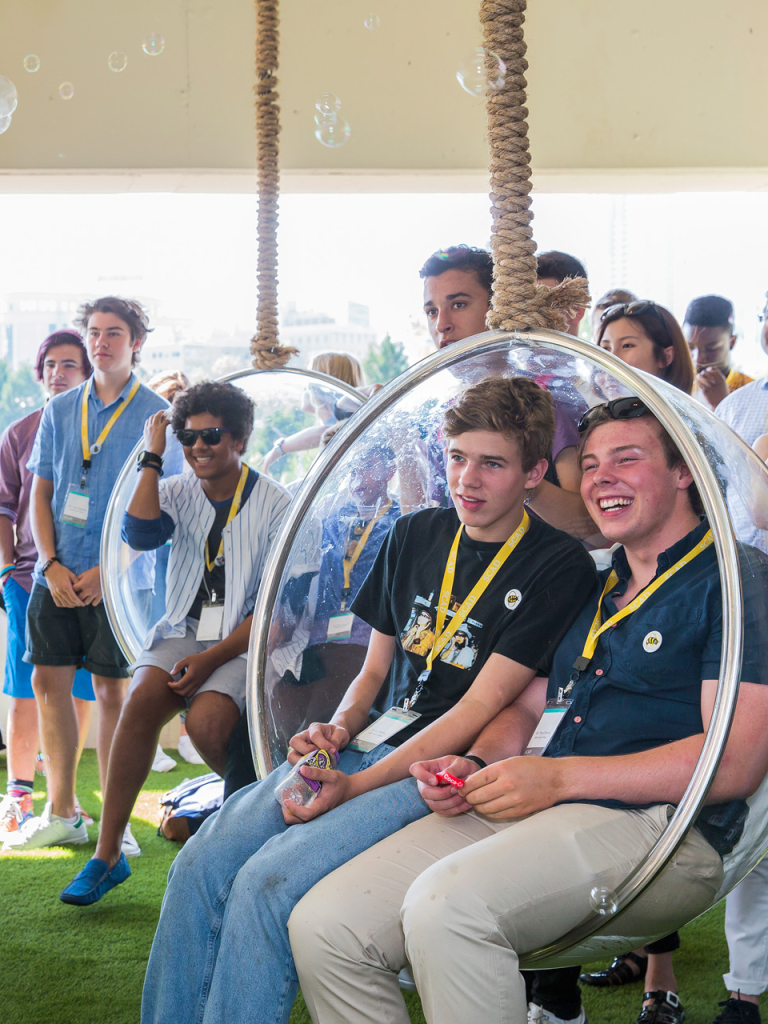 Certification of Financial Support and sponsorship letter for a U.S. visa
The Certification of Financial Support (COF) document
The Certification of Financial Support is an official, original document from your sponsor's bank that is required for SCAD to issue an I-20 application for a U.S. student visa or an ID 995A application for a Hong Kong student visa. The bank document should show within one or more of your sponsor's checking, savings or money market accounts an amount greater than or equal to US$56,932 for U.S. undergraduate students; US$57,787 for U.S. graduate students; HK$430,679 for Hong Kong undergraduate students; and HK$437,305 for Hong Kong graduate students. Any scholarships awarded to you by SCAD can be deducted from the overall amount that you need to show on your COF document.
Sponsorship letter
The bank document(s) must be accompanied by a sponsorship letter stating that the account holder will be using those funds to sponsor your education at SCAD. This is a written message that formally dedicates those funds to the student's tuition and explains the sponsor's relationship to the student.
Electronic copies of the COF and sponsorship letters may be emailed to the admission adviser by the student or mailed by the account holder to the SCAD location you applied to.
SCAD Atlanta
Admission department
1600 Peachtree St. NW
Atlanta, GA 30309
SCAD Hong Kong
Admission department
292 Tai Po Road
Sham Shui Po, Hong Kong
SCAD Savannah
Admission department
22 E. Lathrop Ave.
Savannah, GA 31415
Certification of Financial Support needed for U.S. visa for 2018-19
The lists below display the COF amounts needed for a U.S. visa for the 2018-19 academic year.
U.S. undergraduate (three classes):

Tuition/enrollment fee
US $37,130
Living expenses
US $16,818
Books and supplies
US $2,025
Health insurance
US $1,047
Total
US $57,020
U.S. graduate (three classes):

Tuition/enrollment fee
US $38,030
Living expenses
US $16,818
Books and supplies
US $2,025
Health insurance
US $1,047
Total
US $57,920
U.S. ESL-only students:

Tuition/enrollment fee
US $9,620
Living expenses
US $17,494
Books and supplies
US $2,025
Health insurance
US $1,047
Total
US $30,186