Cover your creativity Instagram contest
Enter your design for a chance to win!
Celebrate SCAD's 40th anniversary! Submit your personalized SCAD catalog cover design by Monday, Dec. 31, 2018 and you could win one of these amazing prizes.
iPad Pro
GoPro Fusion
Canon EOS Rebel T7 camera kit
The winning design will also be displayed at the university's Admission Welcome Center in Ruskin Hall at SCAD Savannah.

Download it
Download a cover template to start your design. You can also request a SCAD catalog from one of our SCAD Welcome Centers in Atlanta, Hong Kong, Savannah or Lacoste.

Design it
Design your cover any way you want with the sticker sheet included with the template download, SCAD catalogs, and/or any combination of art mediums.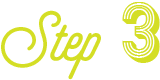 Share it
Post your cover design on Instagram using
#SCADcover and #SCADbound
by Monday, Dec. 31, 2018. Winners will be announced by Friday, Jan. 18, 2019.
SCAD® Cover Your Creativity
NO PURCHASE OF ANY PRODUCT OR SERVICE IS REQUIRED TO ENTER OR PARTICIPATE IN THIS CONTEST. PARTICIPATION IN THIS CONTEST IS FREE. PURCHASE OF THE SPONSOR'S PRODUCTS OR SERVICES WILL NOT INCREASE YOUR CHANCES OF WINNING.
SPONSOR: The Savannah College of Art and Design, Inc., 342 Bull Street, Savannah, Georgia 31402 (the "Sponsor").
ELIGIBILITY: The SCAD® Cover Your Creativity Contest (the "Contest") is open to legal residents of the 50 U.S. states and the District of Columbia who are sixteen (16) years of age or older at the time of entry. The Contest is void wherever prohibited or restricted by law. The Contest is subject to all applicable federal, state and local laws. Current enrolled students, employees, officers, directors, board members and agents of the Sponsor and its affiliates, and the immediate families (parents, siblings, children and spouse) and persons living in the same household (whether related or not) of such persons are not eligible to enter the Contest or win a Prize (as defined below).
AGREEMENT TO OFFICIAL RULES: Participation in the Contest constitutes entrant's full and unconditional agreement to these Official Rules and the Sponsor's decisions, which are final and binding in all matters related to the Contest. Winning and receiving any Prize is contingent upon fulfilling all requirements set forth in these Official Rules.
HOW TO ENTER: The Contest shall begin at 9:00 a.m. Savannah, Georgia time ("ST") on Saturday, November 17, 2018 and ends at 4:59:59 p.m. ST on Monday, December 31, 2018 (the "Contest Period"), according to the Sponsor's time clock.
To enter, entrants must comply with the following entry requirements ("Entry Requirements"): entrants shall after issuance of the SCAD Fall catalog between November 17, 2018 and December 31, 2018, set your Instagram account profile to public and follow SCAD @scaddotedu, make a post with a photo of a decorated catalog cover created using any medium, digital or physical with the hashtag #SCADcover and #SCADbound to enter to win (if you do not have an Instagram account, you will need to create one, and it is free to do so). Entrants may obtain a fall catalog either directly from SCAD or download one at scad.edu/catalog. Entrants who comply with the Entry Requirements, the Guidelines and Restrictions (as defined below) and the other terms and conditions of these Official Rules will receive one (1) entry into the Contest ("Entry"). Compliance with the Entry Requirements will be determined by Sponsor in its sole discretion. Only one (1) Entry per person, per Instagram account is allowed. Multiple Entries from the same person will be disqualified at Sponsor's sole discretion. Entries that violate, as determined by the Sponsor, in its sole discretion, these Entry Requirements and the Guidelines and Restrictions or do not meet the submission deadlines will be disqualified.
If entering via a mobile phone or other web-enabled device and using your wireless carrier's network, standard data charges from your wireless carrier may apply. Entrants are responsible for any data and messaging rates that might apply. This Contest is in no way sponsored, endorsed or administered by or associated with Instagram.
By entering, you represent and warrant the following with respect to your Entry: (a) you are the sole and exclusive owner of the Entry and the contents and elements thereof; (b) the Entry is your own creation and is one hundred percent (100%) original; and (c) the Entry will not infringe on any rights of any third parties. By submitting your Entry, you also represent, warrant and agree that your Entry conforms to the Guidelines and Content Restrictions set forth below (collectively, the "Guidelines and Restrictions") and that the Sponsor, in its sole discretion, may deem you or your Entry ineligible and disqualify you from the Contest if it believes that your Entry fails to conform to the Guidelines and Restrictions.
Entries generated by script, macro or other automated means are void. By entering the Contest, each entrant grants to the Sponsor a royalty-free, irrevocable, perpetual, non-exclusive right and license to use, reproduce, copy, modify, publish, create derivative works from, distribute, perform, translate, adapt, edit (including for length), display and otherwise exploit such Entry in whole or in part, on a worldwide basis, and to incorporate it into other works, in any form, media or technology now known or later developed, including for promotional or marketing purposes without additional compensation, notification, permission or approval. If requested, each entrant will sign any documentation that may be required for the Sponsor or its designees to make use of the non-exclusive rights entrant is granting to use the Entry.
In the event of a dispute as to the identity of the entrant who has submitted any Entry, the authorized account holder of the email address associated with the social media platform account used to enter will be deemed to be the entrant and must comply with these Official Rules. The "authorized account holder" is the natural person assigned an email address by an Internet access provider, online service provider or other organization responsible for assigning email addresses for the domain associated with the submitted address. Each entrant may be required to show proof of being an authorized account holder.
By entering, entrants agree to comply with these Official Rules, including all eligibility requirements. The Sponsor reserves the right to verify eligibility of all entrants. Incomplete Entries, and Entries submitted by entrants who do not meet the eligibility requirements (including all requirements with respect to enrollment or alumni) are void. The Sponsor and its agents are not responsible for lost, late, stolen, damaged, incomplete, invalid, un-intelligible, garbled, delayed or misdirected Entries, for technical failures of any kind, or any human error which may occur in the receipt or processing of Entries. The Sponsor reserves the right to modify the scheduling of the Contest without prior notification.
GUIDELINES AND CONTENT RESTRICTIONS:

The Entry must be an original work of authorship by the entrant and the entrant must own all right, title and interest in and to the Entry;
The entrant must have acquired permissions from individuals included in any Entry subject to the terms of these Official Rules;
If any identifiable person appearing in the Entry is under the age of majority in his/her state of residence, the parent or legal guardian is required to provide permission;
The Entry must not contain material that violates or infringes another's rights, including but not limited to privacy, publicity or intellectual property rights, or that constitutes copyright infringement;
The Entry must not disparage the Sponsor or any other person or party affiliated with the Contest;
The Entry must not contain brand names or trademarks other than those owned by the Sponsor, which entrant has a limited license to use to incorporate in his/her Entry in the Contest;
The Entry must not contain images, footage or artwork not created by entrant;
The Entry must not contain material that is offensive, inappropriate, profane, lewd, indecent, obscene, hateful, tortious, defamatory, slanderous or libelous;
The Entry must not contain material that promotes bigotry, racism, hatred or harm against any group or individual or promotes discrimination based on race, gender, religion, nationality, disability, sexual orientation or age; and
The Entry must not contain material that violates or is contrary to any applicable laws or regulations.
The Sponsor reserves the right to require proof of any permissions in a form acceptable to the Sponsor from any entrant at any time.

WINNER SELECTION AND NOTIFICATION: After the conclusion of the Contest Period, all design Entries will undergo a blind review, without name or position, by a design team, as determined and identified by Sponsor in Sponsor's sole discretion. All designs will be judged on creativity and artistic quality, as well as how well they represent SCAD. Sponsor shall have the sole discretion to select two (2) potential Major Prize winners and a various number Minor Prize winners, it determines in its sole discretion, from among all of the eligible Entries received during the Contest Period based on this and other criteria that it feels appropriate, in its sole discretion. The decisions of the Sponsor, including any identified judges, design team and/or designated faculty member, are final and binding on all matters relating to the Contest. The winning designs will become property of SCAD.

The Sponsor reserves the right to extend the Contest Period, the right to select fewer potential winners and the right to cancel the Contest and not award any Prizes if, in its sole discretion, there are not a sufficient number of eligible and qualified Entries received during the Contest Period. The decisions of the Sponsor are final and binding on all matters relating to the Contest.

The potential winners will be notified by SCAD on or around twenty one (21) days after the Contest Period on the social media platform and account used to submit such Entry (the "Prize Notification"). The potential winners must then follow the prize claim instructions provided in the Prize Notification or the Prize will be forfeited in its entirety. The potential winners will be required to send an email to a representative of the Sponsor and may be required to submit a valid email address, mailing address, telephone number and/or other information. Except where prohibited, the potential winners (or such potential winner's parent/legal guardian if a minor in his/her state of residence) will be required to sign and return an affidavit of eligibility and liability and publicity release, in form and substance satisfactory to the Sponsor, in order to claim his/her Prize. If a potential winner cannot be contacted, fails to execute and return the affidavit of eligibility and liability and publicity release or provide any other requested information within the required time period (as applicable), or does not comply with these Official Rules, such potential winner will be disqualified and forfeit the applicable Prize. If a potential winner is disqualified for any reason, the applicable Prize may be awarded to an alternate winner selected from among all applicable eligible Entries. Only three (3) alternate winners may be determined, after which the applicable Prize will remain unawarded. The potential winners who complies with all of the foregoing requirements and ultimately receives a prize is known as a "Winner". The Winners may be announced by the Sponsor via Facebook, Twitter (@SCADdotedu) and/or Instagram (@scaddotedu).

PRIZE: There will be one major Winner during the Contest Period for each of the following prizes: 1) IPad Pro® and 2) Go Pro Fusion® (the "Major Prizes"). There will be one minor Winner during the Contest Period for a limited quantity of SCAD swag items, determined by Sponsor it is sole discretion, such as, and including but not limited to, SCAD® sweatshirts, t-shirts, notebooks, etc. (the "Minor Prizes, the Major Prizes and Minor Prizes are each a and collectively a "Prize"). Each Winner is solely responsible for all applicable taxes and other unspecified expenses which may be required for the use of the Prize. Limit one Prize per individual. Each Major Prize has a cash value between $600.00 and $800.00. Each Minor Prize has a cash value between $50.00 and $10.00. No substitutions of the Prizes by a Winner is permitted. In no event will Sponsor award more prizes than are provided for in these Official Rules and Regulations. The names and prizes pictured are used for purposes of prize description only and the use is not intended to suggest or imply participation, sponsorship, endorsement or approval of Contest. All trademarks used herein are the property of their respective owners.
PRIZE CONDITIONS: Selection and specifics of all Prizes will be determined at the Sponsor's sole discretion. All Prizes are subject to availability. The Winner are not entitled to any surplus between the actual retail value of his/her Prize and its stated approximate retail value; and any difference between the stated approximate retail value and actual value of the Prize will not be awarded. No cash redemption or prize substitution allowed, except by the Sponsor, who reserves the right in its sole discretion to substitute cash value or another prize it believes is of equal or greater value. All Prizes are non-transferable. All Prizes are awarded "AS IS" and WITHOUT WARRANTY OF ANY KIND, express or implied (including without limitation, any implied warranty of merchantability or fitness for a particular purpose). Acceptance, participation in and/or use of the Prizes are at the Winner's sole risk and the Sponsor is not responsible for damages whatsoever, including special, indirect, or consequential damages, arising out of or in connection with the use and/or misuse of any of the Prizes. The Sponsor reserves the right to verify eligibility of the Winner. If any Winner is unable to accept a Prize or any portion of a Prize for any reason, the Sponsor shall have no further obligation to such Winner.
TAXES AND COSTS RELATED TO THE PRIZES: All applicable taxes, tariffs and fees are the sole responsibility of the Winner. The Winner may be issued a 1099 tax form for the approximate retail value of the applicable Prize.
GENERAL CONDITIONS: By participating in the Contest and/or by accepting a Prize, participants: (a) agree to be bound by these Official Rules, the decisions of the Sponsor and/or its designees and (b) agree to release and hold harmless the Sponsor and their respective affiliates, together with their respective employees, directors, board members, officers, licensees, licensors, shareholders, members, attorneys and agents including, without limitation, any person or entity associated with the production, judging or administration of the Contest (collectively, the "Released Parties"), from any and all claims, demands, damages, losses, liabilities, costs or expenses caused by, arising out of, in connection with, or related to their participation in the Contest and/or their use or misuse of any Prize. By accepting a Prize, the Winner consents to the use of his/her name and/or likeness (voice, biographical information, city and state of residence, statements (including, but not limited to, any statements in any Entry), screen name/Instagram handle, photograph, recordings or Entry/social media post/design for advertising and promotional purposes (including, but not limited to, use on the Sponsor's website or building displays without additional compensation, except where prohibited by law). The Sponsor reserves the right to make changes or additions to these Official Rules and/or extend the dates of the Contest for any reason at any time. The Sponsor's failure to enforce any term of these Official Rules shall not constitute a waiver of that provision.
FREE TO ENTER CONTEST: The Contest is free to enter and designed to increase consumer awareness of and interest in the Sponsor. The Contest may not be used for any form of gambling. In the event that the Contest is challenged by any legal or regulatory authority, the Sponsor reserves the right to discontinue or modify the Contest, or to disqualify entrants residing in the affected geographic areas. In such event, the Released Parties shall have no liability to any entrants who are disqualified due to such an action.
RELEASE. All decisions of the Sponsor are final and binding; and entrants agree to waive any right to claim ambiguity in the Contest or these Official Rules, except where prohibited by law. By accepting a Prize, the Winner agrees to release the Released Parties from any and all liability, loss or damage arising from or in connection with awarding, receipt and/or use or misuse of any Prize. The Sponsor reserves the right to use the Contest for publicity purposes in any media and to use the name, screen name/handle/username, likeness, and hometown name and/or Prize information of selected entrants as part of that publicity, without any compensation or prior review unless prohibited by law. This Contest is void outside the US and where prohibited or restricted by law, and subject to applicable federal, state, and local laws. The Sponsor reserves the right to disqualify any entrant it finds to be tampering with the entry process or the operation of the Contest or violating these Official Rules. The Released Parties shall not be liable for: (a) late, lost, delayed, stolen, misdirected, postage due, incomplete, unreadable, inaccurate, garbled or unintelligible Entry or communications, regardless of the method of transmission; (b) telephone system, telephone or computer hardware, network, server, internet service provider, satellite, cable, software or other technical or computer malfunctions, lost connections, disconnections, delays or transmission errors; (c) data corruption, theft, destruction, unauthorized access to or alteration of Entry or other materials; (d) any injuries, losses or damages of any kind caused by the Prize or resulting from acceptance, possession or use of a Prize, or from participation in the Contest; or (e) any printing, typographical, administrative or technological errors in any materials associated with the Contest. The Sponsor reserves the right, in its sole discretion, to cancel, modify or suspend the Contest should any unauthorized intervention or other cause beyond the Sponsor's control corrupt the administration, security or judging of the Contest. The Sponsor may prohibit an entrant from participating in the Contest or winning a Prize if, in its sole discretion, it determines such entrant is attempting to undermine the legitimate operation of the Contest in any way by cheating, deception, or any other unfair playing practice that annoys, abuses, threatens or harasses any other entrants or representatives of the Sponsor.
USE OF PERSONAL INFORMATION: In order to participate in the Contest, participants will be required and requested to supply certain information about themselves. The Sponsor has specified which information is mandatory in order to participate in the Contest. Any information provided to the Sponsor will be used by the Sponsor for the purposes of administering the Contest and for marketing purposes, but will not be sold or rented to third parties. The personal information will be collected, processed and used in accordance with the Sponsor's privacy policy which can be found at http://www.scad.edu/content/privacy-and-terms-use. By participating in the Contest, entrants agree to the Sponsor's collection and usage of their personal information and that they have read and accepted such privacy policy. In addition, personal information may be used by the Sponsor to contact you after the Contest is over to provide you with information about the Sponsor and its activities and other promotions.
CAUTION: ANY ATTEMPT BY AN ENTRANT OR ANY OTHER INDIVIDUAL TO DELIBERATELY UNDERMINE THE LEGITIMATE OPERATIONS OF THE CHALLENGE MAY BE A VIOLATION OF CRIMINAL AND CIVIL LAWS AND SHOULD SUCH AN ATTEMPT BE MADE, THE SPONSOR RESERVES THE RIGHT TO SEEK DAMAGES FROM ANY SUCH PERSON TO THE FULLEST EXTENT PERMITTED BY LAW.
DISPUTES: Each entrant agrees that (a) any and all disputes, claims, and causes of action arising out of or in connection with the Contest, or any Prize awarded, shall be resolved individually, without resort to any form of class action, and any judicial proceeding shall take place in a federal or state court in Savannah, Georgia; (b) any and all claims, judgments, and awards shall be limited to actual out-of-pocket costs incurred, including costs associated with entering the Contest, but in no event attorneys' fees; and (c) under no circumstances will entrant be permitted to obtain awards for, and entrant hereby waives all rights to claim, punitive, incidental, and consequential damages, and any other damages (other than for actual out-of-pocket expenses) and any and all rights to have damages multiplied or otherwise increased. All issues and questions concerning the construction, validity, interpretation and enforceability of these Official Rules, or the rights and obligations of entrant and the Sponsor in connection with the Contest shall be governed by, and construed in accordance with, the laws of the State of Georgia, without giving effect to any choice of law or conflict of law rules or provisions (whether of the State of Georgia or any other jurisdiction), that would cause the application of the laws of any jurisdiction other than those of the State of Georgia.
WINNER'S LIST/OFFICIAL RULES: For a list of Winner(s) or a copy of the Official Rules, please send a self-addressed stamped envelope to: Savannah College of Art and Design, SCAD® Cover Your Creativity Winner's List/Official Rules, 342 Bull Street, Savannah, Georgia, 31402, to be received no later than the date that is 60 days after the end of the Contest Period. Winners' lists will be sent once a Winner has been verified and the Prize has been awarded. The Official Rules can also be located on Sponsor's blog at http://www.scad.edu/blog.
© 2018 The Savannah College of Art and Design, Inc. All rights reserved