This is your time — experience it all
Cutting-edge resources. Connected faculty. Celebrated guests and world-renowned events. As a television producing student at SCAD, you can capitalize on every opportunity to get the most out of your student experience.
Study in a network studio
The SCAD Digital Media Center is a fully functioning television studio that once served as headquarters for Atlanta's NBC affiliate. Gain hands-on experience in high-end television production sets and editing suites, multicamera soundstages and screening spaces. Additionally, the 13,300-square-foot SCADshow theater serves as home to SCAD aTVfest, the university's annual celebration of the best in digital media.
Premium tools always at your fingertips:
Studio A: professional grade, multi-camera television studio and control room
Private green room with intercom and live feed from TV studio
Studio B: Sound stage, green screen stage with freight elevator access remote connected to control room
Set and prop fabrication studio
75-seat theater with live feed from studio A and studio B
PC and Mac-equipped classrooms and dedicated homework labs
Private editing, sound recording and mixing suites
Adobe Creative Cloud (always up-to-date and free for download)
Movie Magic Screenwriter screenplay formatting software
Dedicated Pro Tools classroom and AVID classroom with dual monitors
Equipment checkout with DSLRs, camera bodies and lens kits, tripods, lighting kits, field sound recorders, microphones, portable green screen kits
Events to keep you inspired
No matter what SCAD location you journey to, there will always be something going on. Each year, we host huge signature events, like the Savannah Film Festival, so students can expand their networks, earn international press, meet lauded guests and just have fun.
aTVfest
In the spring, SCAD Atlanta presents aTVfest, an exciting weekend filled with conversations and networking opportunities with television luminaries and SCAD's vibrant community of students and faculty. Screenings, workshops, award presentations and more illuminate design, creativity and innovation in all spheres of television production.
Discover more SCAD events on our calendar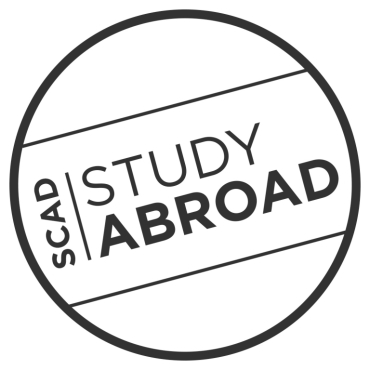 Make your SCAD experience even more unforgettable
We encourage students to take a quarter abroad at one of our international locations as a means of gaining cultural perspective, adding a worldly dimension to their résumés, and drawing inspiration from the sights, sounds and characters of an entirely new setting.
View our locations
Take the first step to becoming a television producer
We'll tell you everything you need to know about landing your dream job in television production. Just request more information from SCAD, and let us do the rest.