This is your time — experience it all
Cutting-edge resources. Connected faculty. Celebrated guests and world-renowned events. As a performing arts student at SCAD, you can capitalize on every opportunity to get the most out of your student experience.
Events to keep you inspired
No matter what SCAD location you journey to, there will always be something going on. Each year, we host huge signature events, like the Savannah Film Festival, so students can expand their networks, earn international press, meet lauded guests and just have fun.
Savannah Film Festival
Sit back with more than 40,000 guests who attend the eight-day Savannah Film Festival and benefit from film screenings, workshops, celebrity panels and lectures. It's the perfect way to get your creative juices flowing.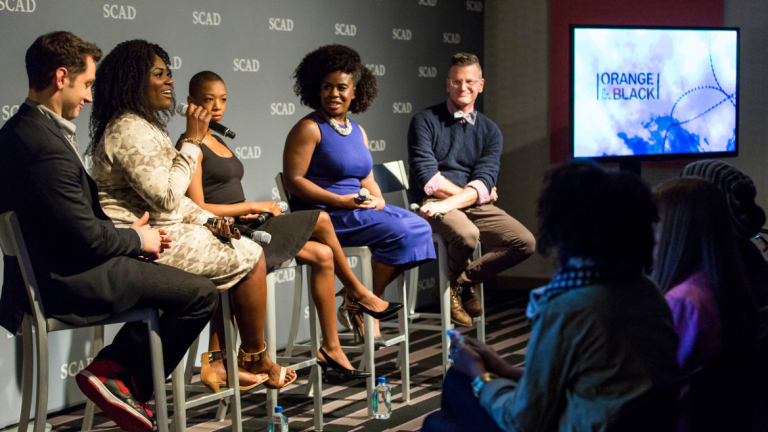 aTVfest
Hosted by SCAD, aTVfest is an annual celebration of the latest in design, creativity and innovation in television and media production. Join exclusive panel discussions and workshops with professionals from all spheres of content production, delve into the best work in broadcast, cable, web, social media and advertising, and connect with the brightest stars in television.
View more events on our calendar
Master Class Series
This ongoing workshop series gives students access to top actors, directors and other industry professionals in the classroom. Visitors work one on one with students, offer advice on film and television careers and shed light on the ins and outs of the entertainment industry.
Past presenters include:
Jeff Perry ("Scandal" and cofounder of the Steppenwolf Theatre Company)
Linda Lowy (Casting Director for "Scandal," "How to get away with Murder" and "Grey's Anatomy")
Matthew Lillard ("Scooby Doo," "The Descendants" and "The Bridge")
D.W. Moffett ("Switched at Birth," "Friday Night Lights" and "Happily Ever Actor").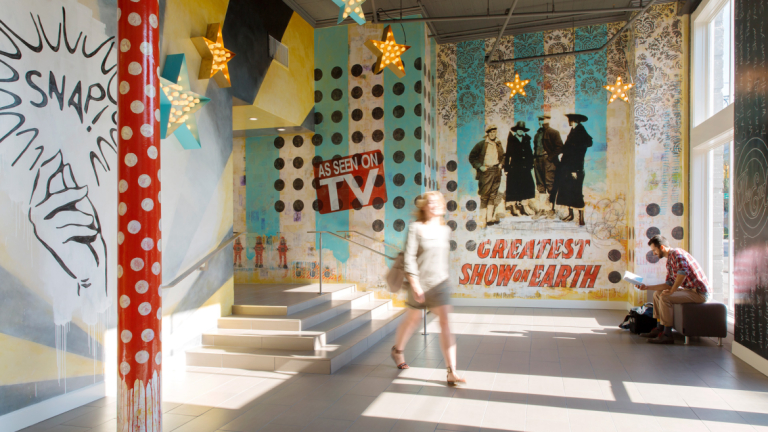 Setting the stage for creativity
You'll be able to spotlight your talent at a wide range of production venues in Savannah. You can perform live on various stages — from a black box venue to the historic Lucas Theatre for the Arts — or shine in front of the camera at our new Savannah Film Studios. For a more urban experience, you can engage audiences from the two stages at the SCADshow theater in Atlanta.
Premium tools always at your fingertips:
The only professional casting office at a university, placing actors in major motion pictures, voiceover for animation, music video projects and commercials
Two state-of-the-art film studios that include a three-camera set up for capturing on camera work
Audition film studio designated for professional auditions while students attend SCAD
Movement and dance studio with hardwood floors, mirrored walls, dance rails and a sound system
Lecture classrooms equipped with flat screen TVs, lighting, cameras and stages
Rehearsal halls (1,300 square feet)
Mondanaro Theater (150 seats), Trustees Theater (1,100 seats)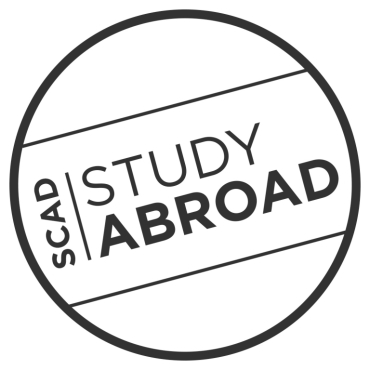 Make your SCAD experience even more unforgettable
We encourage students to take a quarter abroad at one of our international locations as a means of gaining cultural perspective, adding a worldly dimension to their résumés, and drawing inspiration from the sights, sounds and characters of an entirely new setting.
View our locations
Take the first step to becoming a performer
We'll tell you everything you need to know about landing your dream job in the performing arts. Just request more information from SCAD, and let us do the rest.